HOW WE BUILD VALUE OF THE ORLEN GROUP
ORLEN. WE FUEL THE FUTURE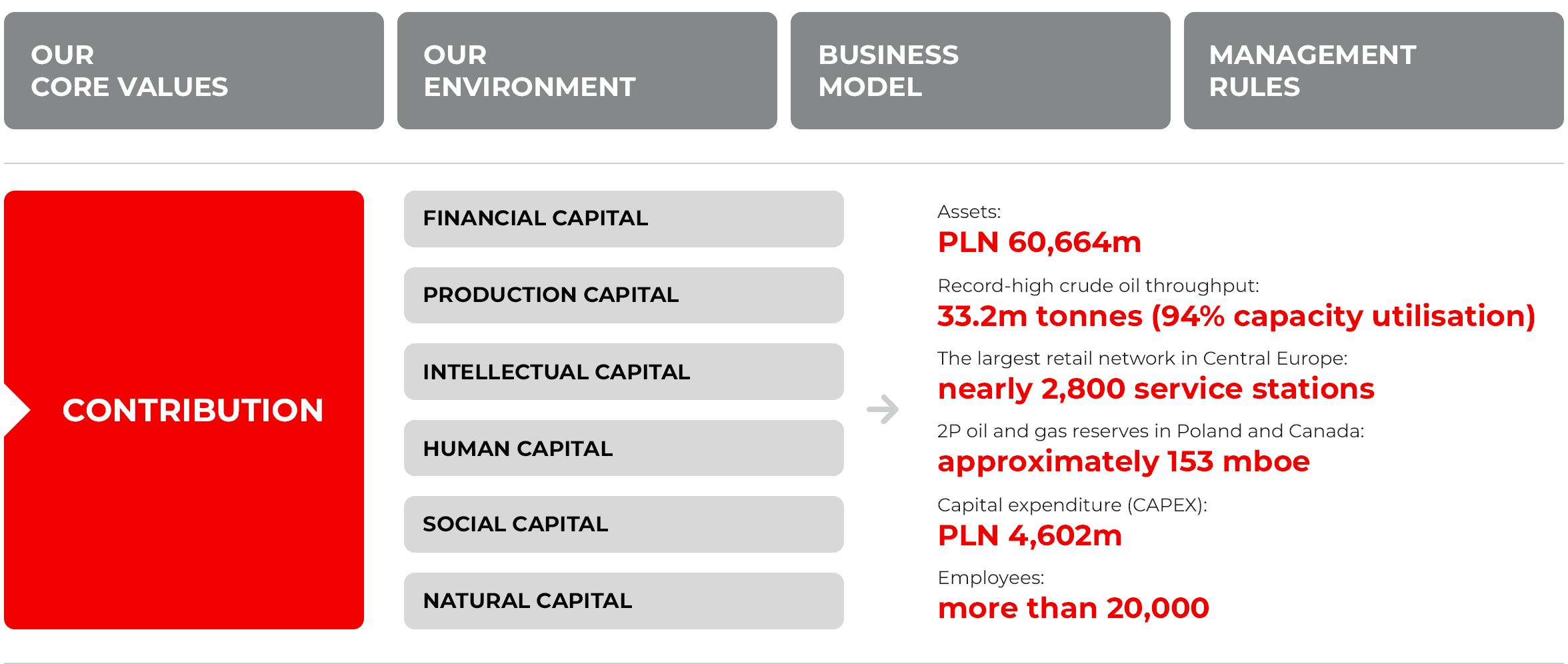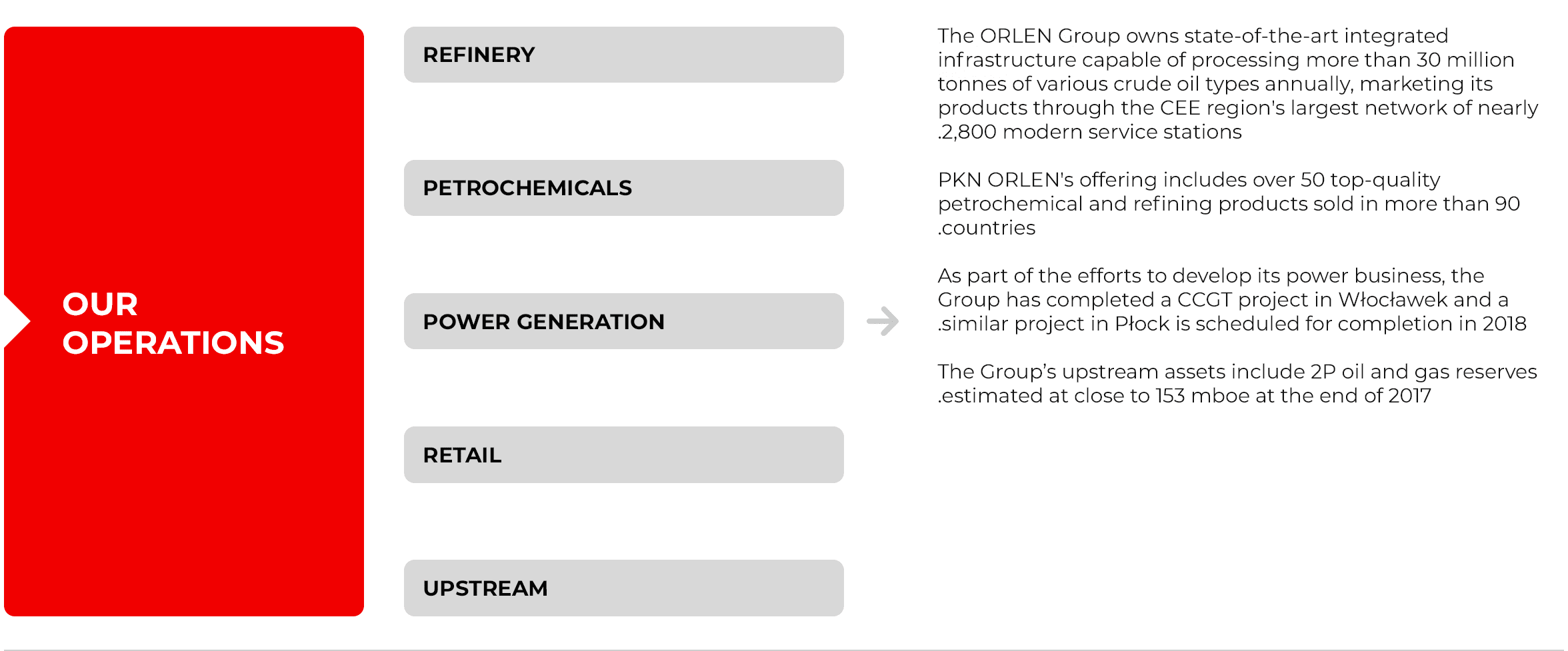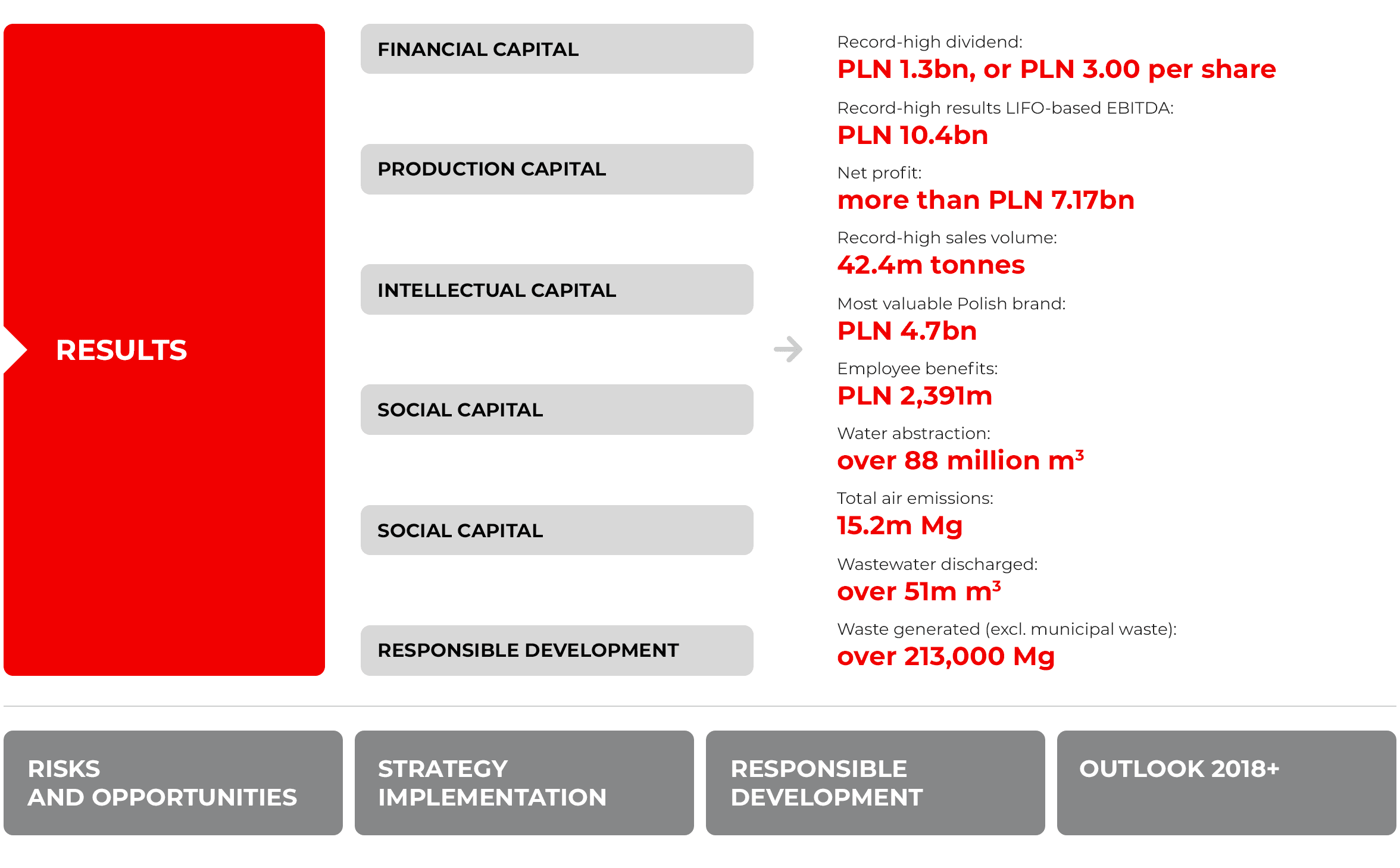 ---
Record-high crude oil throughput: 33.2m tonnes (94% capacity utilisation)
The largest retail network in Central Europe: nearly 2,800 service stations
2P oil and gas reserves in Poland and Canada: approximately 153 mboe
Capital expenditure (CAPEX): PLN 4,602m
Employees: more than 20,000
---
The ORLEN Group owns state-of-the-art integrated infrastructure capable of processing more than 30 million tonnes of various crude oil types annually, marketing its products through the CEE region's largest network of nearly 2,800 modern service stations.
PKN ORLEN's offering includes over 50 top-quality petrochemical and refining products sold in more than 90 countries.
As part of the efforts to develop its power business, the Group has completed a CCGT project in Włocławek and a similar project in Płock is scheduled for completion in 2018.
The Group's upstream assets include 2P oil and gas reserves estimated at close to 153 mboe at the end of 2017.
---
Record-high dividend: PLN 1.3bn, or PLN 3.00 per share
Record-high results LIFO-based EBITDA: PLN 10.4bn
Net profit: more than PLN 7.17bn
Record-high sales volume: 42.4m tonnes
Most valuable Polish brand: PLN 4.7bn
Employee benefits: PLN 2,391m
Water abstraction: over 88 million m3
Total air emissions: 15.2m Mg
Wastewater discharged: over 51m m3
Waste generated (excl. municipal waste): over 213,000 Mg
---