Responsibility towards suppliers
As one of the key groups of Stakeholders, suppliers are required to meet specific criteria relating to ORLEN values and social responsibility. The Procurement area cooperates closely with the Stakeholders, analyses their needs, puts forward common priorities, plans, KPIs and improvements.
The rules of cooperation with suppliers have been changing since 2015. The role of the procurement function has transformed from administration and support for the Procurement area to a proactive and business-minded role.
To achieve our strategic objectives we mainly focus on implementing a method of comprehensive management of procurement categories, a supplier management model (its elements include segmentation, classification, management rules) and global procurement standards. Also, rules of cooperation within the Group were defined and have been consistently implemented. This process is supported by the Procurement Policy put in place at the ORLEN Group as an umbrella document setting out the procurement management standards applicable across the Group. It establishes common standards covering procedures, processes, tools, systems and procurement structures. Adoption and implementation of the Policy is an important milestone in the process to transform the Groups Procurement area.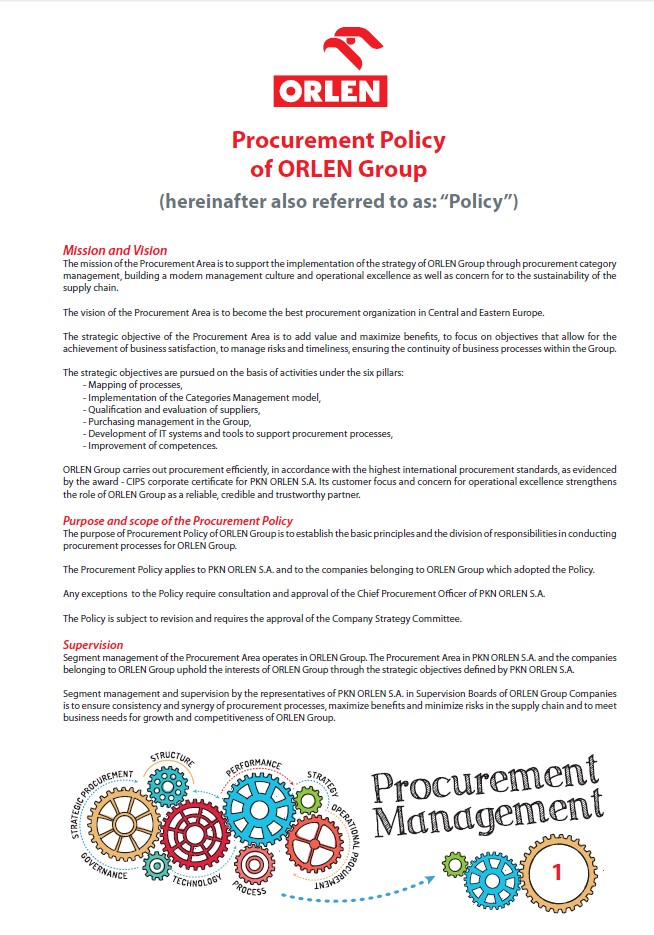 2017 saw a number of initiatives to standardise management of procurement processes, procurement categories and suppliers at Polish and foreign companies of the ORLEN Group. These initiatives are in line with the Procurement Policy and are intended to support the ORLEN Group in the pursuit of the Procurement areas strategic objectives. The standards define the scope of cooperation of the procurement function at the Group, including support in procurement processes, formulation and implementation of procurement category strategies, management of strategic relations with suppliers, preparation of market analyses, exchange of procurement data, sharing of knowledge and best procurement practices, standardisation and optimisation of the procurement function and procurement tools.
The key project is the successive implementation of the Connect Procurement Platform at the Group companies, which promotes uniform and consistent procurement processes across the Group, their transparency, knowledge sharing and better communication with suppliers.

In 2017, numerous ergonomy improvements were made in the supplier zone of the Connect Procurement Platform. As a result, the proposal submission process became more intuitive. The range of requests for proposals published in the system was increased following addition of one Group company and a number of procurement categories that were previously purchased by PKN ORLEN outside Connect. We have also made available to our bidders and suppliers registered in our Connect Procuremment Platform their DUNS numbers, which can be accessed in the user profiles.
In 2018, further improvements are planned to be made for the bidders and suppliers that have an account on the Procurement Platform. In particular, the scope of information in mailing about new procurement procedures at the ORLEN Group is to be extended and new functionalities are to be added to make management of user accounts more flexible. Also, work is underway to make the system available to users with newer web browsers. In 2018, further companies of the ORLEN Group will start using the Procurement Platform, which will translate into a larger number of requests for proposals.
In 2017, we launched a platform for joint reporting of procurement data based on QlikView (a business intelligence solution). It is intended to help build a system offering quick access to information about spending, procurement categories, suppliers, contracts and performance indicators for procurement processes. The platform comprehensively supports the category and supplier management processes at the ORLEN Group. Currently, it has data for 21 ORLEN Group companies. In 2018, the system is planned to be extended and made available at other companies participating in the project.
One of the key IT systems supporting the procurement function across the ORLEN Group will be the Integrated Procurement Tool (IPT), whose purchase was initiated in 2017. The purpose of the IPT is to provide a tool supporting the P2P (procure to pay) process. Its implementation at the ORLEN Group will increase the efficiency of the procurement function, shorten the procurement completion time, reduce risk, improve spending transparency and increase savings.
In a significant step towards ensuring sustainable development and responsible supply chain, PKN ORLEN incorporated the responsible business and sustainable growth criteria in its procurement management standard. The Company promotes social responsibility among its suppliers and seeks to cooperate with trading partners that respect human rights and operate in compliance with the law, ensure safe and fair working conditions, follow the best standards of ethical conduct and care for the environment. CSR criteria have been defined and compiled into a single document entitled Supplier Code of Conduct. As of April 2016, compliance with the Code is a mandatory criterion in the process of trading partner selection at PKN ORLEN. In 2017, the Supplier Code of Conduct was implemented at ORLEN Group companies. Selection of suppliers is now based on standardised and uniform social, environmental, legal, and ethical criteria applied across the Group. The Code aims to promote responsibility among the ORLEN Groups Stakeholders and encourage responsible practices among the suppliers.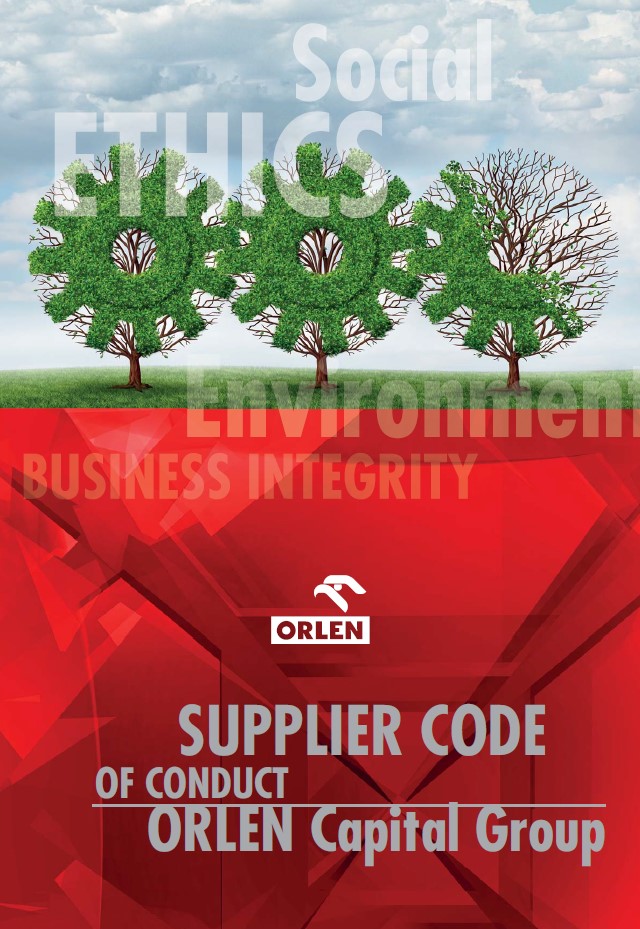 Various initiatives and best practices are being implemented across the entire ORLEN Group. The key element contributing to a more efficient procurement process is procurement category strategy developed and implemented together with trading partners. Strategic management of procurement categories facilitates incorporation of development directions specified in the Company's Strategy in operating activities, which are adjusted to the specific nature of each procurement category. This approach is aimed at developing new solutions, process streamlining and cutting costs.
In 2017, a new model for development and implementation of procurement strategies at the ORLEN Group was approved. It relies on best market practices in this area and seeks to meet the Group's needs. Four strategies for key procurement categories were prepared and approved by the PKN ORLEN Management Board based on the new model. In 2018, further procurement strategies are planned to be developed.
The ORLEN Group cooperates with a group of carefully selected suppliers. In an effort to continuously improve procurement processes, the Group works to enhance and ensure greater consistency of supplier selection procedures. We developed a model for supplier selection in procurement category management strategies, and the key suppliers are evaluated on a regular basis as part of the supplier relationship assessment process. The supplier selection and assessment criteria are based, among other things, on best market practices and make it possible to mitigate reputation, financial and process risks, and ensure high quality of cooperation with suppliers.
Involvement of the Groups suppliers in activities designed to improve business processes as part of procurement procedures resulted in various interesting corporate responsibility initiatives and projects. A case in point is the residual heat recovery project at the hydrocracking unit, resulting in better energy efficiency.
As a socially responsible business, PKN ORLEN seeks to ensure optimum use of the available resources. Some of its procurement projects received energy efficiency certificates (white certificates) issued by the President of the Energy Regulatory Office for completed or planned energy efficiency initiatives as part of a mechanism designed to stimulate and enforce energy saving behaviours. The key projects awarded with the white certificates were EPC – Upgrade of 4PZ1, 6PZ1 and 7PZ1 feed water pumps on OOG-420 boilers at the CHP plant in Płock and Replacement of thermal insulation and infrared thermographic survey of steam pipelines.
We attach particular importance to engaging with local businesses, based in the County of Płock and the Province of Warsaw. By using the services of local suppliers the ORLEN Group reinforces the market and business in its close neighbourhood. Such suppliers know the local market and are often well aware of the needs and expectations of the ORLEN Group companies. Their close proximity also reduces costs, e.g. of transport and accommodation. In 2017, PKN ORLEN spent roughly 3.4% of its total expenditure on products and services offered by Płock-based companies. By cooperating with suppliers from close neighbourhood the Company supports the growth of the local market and implements the objectives of its CSR strategy within the supply chain. At key foreign companies of the ORLEN Group – Unipetrol (Litvínov) and ORLEN Lietuva (Mažeikiai) – spending on services provided by local suppliers was 3% and close to 1%, respectively, of their total expenditure in 2017.
In connection with the CIPS (Chartered Institute of Procurement & Supply) certification obtained by PKN ORLEN in 2015, an audit was carried out by CIPS in 2017. It confirmed that PKN ORLEN continues to expand its best practices and applies them in day-to-day business. The certificate is valid for three years.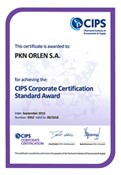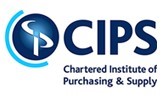 Responsibility towards customers
One of the principal aspects of the ORLEN Groups operations is a steady improvement in the quality of its products, services and customer service standards. Customers are a key Stakeholder for the ORLEN Group.
The ORLEN Group takes steps to monitor and analyse its impact on human health and safety in all areas of its activity. An area of particular importance to image building and developing relations with customers and the general public is our service stations and the way they are managed. The stations staff confirm with their appropriate conduct and attitude in daily work that customers are the pillar of PKN ORLENs success. A necessary condition for achieving a steady improvement of quality standards and relations with each Stakeholder group is the knowledge of where and what changes are required. Our clients feedback, comments and opinions as well as the results of customer satisfaction surveys are an invaluable source of information in this respect. They are complemented by reports issued after inspections and visits of public authorities, aimed at assessing the solutions we employ to ensure health protection, adequate level of security, and compliance of our business with applicable laws and regulations.
However, the element of key importance is our commitment to maintaining top quality standards. This applies to our services, goods and fuels offered at the service stations, the ORLEN Groups refining and petrochemical products, as well as the standards of customer service at our service stations, terminals and sales offices, which we seek to continually enhance. At each level and phase of cooperation, we take care to protect customers' health and security.
We care about the quality of our offer and friendly atmosphere at our service stations. We seek to make a connection with our existing and potential customers by developing modern solutions, inspiring positive emotions and emphasising the national character of our brand and company. The ORLEN brand is now widely recognised and respected by Poles, and this success has been achieved with indirect contribution from other trade names: VERVA, Stop Cafe, and O!Shop Customers attachment to the brand is effectively strengthened by the VITAY and FLOTA loyalty schemes. Other noteworthy brands are Benzina and Star, associated with retail chains operating on, respectively, the Czech and German markets.
An element of fundamental importance to the PKN ORLEN Group image with customers is our service stations, operating in four European markets: in Poland, Germany, the Czech Republic and Lithuania.
While managing nearly 2,800 sites, we still focus on developing the retail segment. A modern service station network and customer-oriented approach are key to achieving this objective. In 2017, about 280 service stations were upgraded to ensure they meet the exacting requirements of our customers. Some of these investments related to Stop Cafe 2.0, a newly rolled out store and food service format. On all our markets, 86 new locations were added to the chain in 2017, including two MSA stations in Poland.
We continued to develop our food services – in line with the adopted decision, a new format was introduced combining a convenience store with a modern gastronomic section – branded as Stop Cafe 2.0 and O! Shop in Poland and the Czech Republic, and StarConnect in Germany. The new model was introduced at new CODO stations, while the existing Stop Cafes and Stop Cafe Bistros were upgraded to the Stop Cafe 2.0 standard. In Poland, the number of food service outlets grew by 140. At the previous years end, our service station network comprised 225 locations with the new store and food service format, including 180 Stop Cafes 2.0 in Poland and 29 in the Czech Republic, and 16 Star Connect outlets in Germany. Our market success is founded on customer trust and their loyalty towards our retail chain, which we seek to build by constantly enhancing the quality of service. Having employed special coaches at our service stations, who are responsible for training the employees and ensuring top quality service from all team members, and with the development of the VITAY and FLOTA loyalty schemes, we can boast a growing base of loyal customers year by year. To meet the expectations of our customers and constantly improve service levels, 2017 saw the launch of mFLOTA – an innovative system of mobile payments for fleet transactions, throughout PKN ORLENs Polish retail chain, including both CODO and DOFO stations. Developed by the Company, this mobile application is an innovative and convenient tool whereby fleet customers can pay for fuel directly at the pump. It is the first such solution on the fuel market in Poland. The application makes fuel purchases much faster and simpler, as customers refuel their cars, pay at the pump, and are free to leave. As the pump quickly becomes available for the next customer, others have time to do more shopping and buy food or beverages at the station. In the future, this functionality will be made available to all retail customers. Another step towards better service for fleet customers was the continued implementation of a CRM system to support customer management and sale processes.
As a result of work on new options for our trade partners, ORLENs fleet customers are now also offered electricity supplies. The main benefits to the customer is better terms of sale and the possibility of simplifying and reducing the number of settlements with external suppliers.
The main components of our offer for customers are fuels, fuel products, and services.
Fuel supply and fuel distribution to customers are subject to detailed rules, which guarantee that our fuels are of the highest quality and meet all requirements specified in the applicable standards and laws. These rules significantly limit the risk of fuel mixing or tank overfill during fuel loading at service stations. The fuel supplied to service stations and the condition of the tanks are constantly monitored. Thanks to the procedures and solutions in place the risk of soil contamination due to tank leakage has been practically eliminated.
We quickly respond to any issues or comments raised by the customers regarding our fuels.
Service stations are not only a place where you can get your fuel. They also feature well-stocked convenience stores, whose offer is constantly adjusted to the changing expectations of customers and market trends. When supplies are taken in, the expiry dates of all food and other non-fuel products are checked. We also examine the condition of packaging. This is also done on an ongoing basis at the stores, during resupply of products on display and checking the condition of products on the shelves. We always follow the mandatory rules of separate storage and display of food products – they are stored in different rooms. Where possible, lubricants, engine fluids and other accessories and car care products are stored in separate storage units. As a result, customers are confident that they buy quality products that meet all relevant requirements.
At our service stations customers may also use various services. The key services offered include food and car wash. We do our best to prepare the snacks and hot beverages offered at our service stations using proven recipes that meet customers' expectations concerning ingredients and nutritional value. The coffee we sell is supplied by producers supported by the Fair Trade Coffee organisation. We have several dozen own recipes for hot and cold snacks and coffee. We are working on eliminating preservatives, glutamate, phosphate, artificial colour additives and flavours. In new procurement processes, we will voice our expectations as to the desired composition of purchased products and semi-products. In business decision-making and in dealings with suppliers, we already communicate these expectations, requesting suppliers to prepare new product formulas without the specified ingredients, which has worked well for selected sweet snacks and hotdogs.
The popularity of car washes is growing. A vast majority of automatic car washes operating at retail chains owned by the ORLEN Group have a water recirculation system, which significantly reduces water consumption and the amount of wastewater produced. We make every effort to ensure that our car wash equipment provides high quality washing with the least possible environmental impact. In 2017, nearly 70 car washes were upgraded.
Customers are informed of the impact on health and safety of all fuels and other products (food, beverages, sweet and savoury snacks) and services offered at service stations (food, car wash). For fuels, lubricants, car care products and engine fluids safety data sheets are available at all service stations (held by the staff and handed to customers at their request), containing a description and components of those products, information on the risk and hazards as well as procedures to follow in the case of their materialisation. Disclosure requirements concerning the threats and hazards posed by the chemicals manufactured and used by the Company are regulated under Polish and EU laws. MSDS documents are the key tool used under the REACH regulation to ensure information flow along the supply chain. Pursuant to Art. 31 of REACH, the supplier of a substance or mixture is required to deliver to the customer an MSDS document in the official language of the member state in whose territory a given substance or mixture is marketed. The provisions of the Polish Labour Code are equally important. Art. 221.2 of the code stipulates that "Any user of hazardous substances or hazardous chemical preparations shall have an up-to-date listing of such substances and preparations, as well as relevant MSDS documents. The substances and preparations shall be handled in packagings protecting against noxious action of such substances and preparations, fires and explosions".
A vital element in the management of the service station network is our commitment to ensuring safety of all those who visit the stations: customers, travellers, business partners and suppliers. We also aim to improve the comfort of our own personnel's work.

The stations with LPG pumps are adapted to enable safe refuelling of gas-powered vehicles. Service station attendants are always ready to assist customers and help them refuel their cars.
Our service stations are a safe place for both customers and employees. All sites are equipped with burglarly and robbery alarm systems. Contracts with professional security providers guarantee quick arrival of a patrol if needed. Most of our service stations have CCTV systems that record all events inside and outside the facilities. The fact that the station personnel have no access to cash takings is another security feature.
Each service station has its own rules for vehicle and human traffic on its premises which, combined with luminescent markings, increase the overall safety at the stations.
All PKN ORLEN service stations apply the HACCP Food Safety Management System, implemented in 2005. Based on the requirements of Codex Alimentarius. The service stations have access to the Technical Documentation of HACCP, which is available via the Station Portal. Its purpose is to guarantee that food products sold at the stations meet all the sanitary requirements, are safe, and their quality meets the relevant standards, Both in the case of individually packaged products and hot meals served in the restaurants.
HACCP has a significant impact on the quality of marketed products − record-keeping, monitoring and handling receipt, storage, preparation for sale and sale of products in line with the HACCP principles helps to enhance product safety and quality.
HACCP, standing for Hazard Analysis and Critical Control Points, is a system used to identify health threats and the risk of their occurrence at various stages of food production and distribution. It helps control and mitigate all hazards to consumer safety and health. Basically a preventive system, HACCP aims to minimise hazards related to food sale, protecting consumers by guaranteeing safety and high quality of purchased foodstuffs. It also protects food manufacturers, who are able to prove that their products are safe if their production processes are run correctly and are properly documented. HACCP has also been implemented by PKN ORLEN at its Czech, Lithuanian and German stations. The system is regularly audited.
The percentage of significant product and service categories for which health and safety impacts is 100%. In 2017, there were no incidents of non-compliance with regulations and voluntary codes concerning the health and safety impacts of products and services during their life cycle, by type of outcomes.
The station personnel are instructed to strictly obey the ban on selling alcoholic beverages and tobacco products to minors. Appropriate notices are put up at every site, and awareness training is organised for staff. Another practice is to make service station personnel sign declarations in which they undertake to observe the Upbringing in Sobriety and Alcoholism Prevention Act, verify the age of potential customers and refuse a sale if they suspect it could be in breach of the Act.
For many years PKN ORLEN has supported and promoted a healthy lifestyle and various forms of active leisure. The ORLEN Group was involved in the organisation of numerous events with its customers in mind. For instance, we organised Poland's largest running event (ORLEN Warsaw Marathon), supported two cycling events in Germany (Velothon in Berlin, with over 12 thousand participants, and Cyclassic in Hamburg, with as many as 20 thousand cyclists), and were one of the organisers of sports camps for children and youth playing handball in Germany (through ORLEN Deutschland). Moreover, in the Czech Republic, Benzina organised a night race in Harrahov and two Spartan Race runs in Kouty and Liberec. At more than 500 service stations in Poland, special bike racks are available. As part of cooperation with the Green Velo Eastern Cycle Trail, a nearly 2,000 kilometre route crossing five provinces (the Provinces of Olsztyn, Białystok, Lublin, Rzeszów and Kielce), almost 30 stations were named Cyclist-Friendly Places. ORLENs involvement in the Green Velo programme is still continued. In 2017, ORLEN commenced cooperation with Nextbike Polska, to offer its retail chains customers a bike rental service in six Polish cities already in 2018. In the Czech Republic, in 2017 we held another blood donor session for hospitals. During the event, customers of our stations donated a total of 40 litres of blood.
Facilities for the disabled and children
We make an effort to enable access to our locations to people with disabilities. The comfort of the youngest travellers is also our priority.
At most service stations there is at least one dedicated and clearly marked parking space for the disabled, and most restrooms have been upgraded to accommodate their needs. Also, the disabled can always count on the assistance and kindness of our service station personnel, if necessary. As far as our youngest travellers are concerned, their comfort is our priority. Many service stations in Poland and in the Czech Republic offer changing tables for babies. Children's needs are also addressed in our food service (mini menu) and store offer (toys, books and fairy tales). Many service stations (mainly located along main transit routes) have playgrounds for kids whose parents are taking a rest while travelling. We organised a sports equipment collection for children's homes, very popular among customers of our Czech and Polish stations, who donated balls, roller blades, tennis and badminton racquets, helmets, protective gear and swimming equipment.
PKN ORLEN is also successfully continuing the Large Family Card programme, which offers discounts for purchases of goods and services as well as fast-track institutional service to families with many children. As a result, the programme beneficiaries can now use a wide range of discounts when buying fuels, Stop Cafe products, or car wash services.
PKN ORLEN monitors customer satisfaction and loyalty levels on a regular basis. Polish fuel market is rather unstable due to volatile fuel prices, development of the service stations network, and introduction of new products to food service, fuel and store portfolios. Customers are offered a variety of promotions and attractive products, building their loyalty towards the service station they use most frequently. It is vital to monitor their satisfaction with various aspects of service station activities. In 2017, PKN ORLEN employees had an opportunity to assess customer service standards at our stations. Each user of a company car was asked to complete a dedicated questionnaire and express their opinion on the service station where they refuelled.
One of the elements enhancing customer relations is the Company's approach to customers' feedback and reaction to complaints. The customers have several options to contact us and express their opinion about a service station or the services: over the Internet, by phone, or personally at service stations. In each case, the contact is registered in the complaints management system, which also records positive opinions and thanks from customers.
In 2017, customers at PKN ORLEN service stations completed over PLN 300m transactions. Over that period, more than 6,211 complaints were received, of which 6.6% were recognised as valid. And the average time for reply was five days. Main issues reported by our customers in 2017:
| Issue | Number of complaints |
| --- | --- |
| Customer service | 2,812 |
| Amount of fuel | 519 |
| Quality of fuel | 748 |
| Technical condition of equipment | 417 |
| Food products | 258 |
| Other products | 104 |
| Cleanliness | 199 |
| Other | 1154 |
Every customer complaint is analysed individually, in accordance with adopted procedures and in the spirit of the Human2Human approach. On the Czech market, social media proved very useful in increasing the amount and quality of customer feedback and improving communication between customers and the Benzina station chain. The use of this communication channel translated into better awareness and acceptance of our brand and creation of an image of customer friendly stations.
Care for the natural environment
PKN ORLEN S.A. is particularly committed to environmental protection and this commitment also extends to its service stations.
We never lose sight of the need to protect the consumer and the environment at each stage of a non-fuel products lifecycle. This is particularly important in the case of oils, operating fluids and automotive chemicals. All packaging is checked on delivery and if any damage is discovered the product is returned. Appropriate storage and display policies help mitigate the risk of damage to a product or its packaging and quality deterioration. Our service stations provide containers for used oil and other liquids packaging that may be harmful to the environment. They also provide primary waste collection containers, where customers can dispose of food and beverage packaging, as well as other waste. All automotive products (oils, fluids, car cosmetics) come with safety data sheets specifying how a product should be stored and what to do in the case of contamination or poisoning.
With regard to fuels, we take various measures to protect the environment, for instance we:
Use double-walled tanks to mitigate the risk of petrol leaking into the ground.
Install tanks on fuel-resistant concrete trays.
Install fuel leak detection systems.
Surface the station forecourts so as to prevent petrol from seeping into the ground.
Use hydrocarbon separators in forecourt rainwater drainage systems to prevent petrol penetration into the ground or groundwater.
Ensure containment integrity during petrol unloading (to significantly reduce vapour emissions).
Fit nozzles with the VRS system enabling recirculation of vapour from the car tank directly to a service station tank.
Equip service stations with neutralising agents to remove spills or leaks that occur during refuelling or unloading or result from leaking car fuel systems.
As part of our responsible care for the environment we ensure proper water and wastewater management at our service stations (involving hydrocarbon separators used to treat stormwater runoff at service stations). This limits the risk of environment and groundwater pollution to a minimum.
The fuel systems are fully sealed and ensure 100% protection from petroleum leakage to the ground or vapour emissions into the air. Our waste management is efficient and effective.
As part of our environmental policy and commitment to environmental protection, we strive to minimise electricity consumption. We are implementing numerous optimisation and development-oriented initiatives with this goal in mind. We use high efficiency equipment. LED lighting is installed at our new stations as well as those undergoing upgrades. With reactive power compensation at more than 300 service stations, we were able to obtain white energy certificates. A very promising initiative is the pilot project to equip our stations with photovoltaic cells, which convert solar light into electricity in various geographic locations with different insolation.
One green project is being implemented in partnership with Tesla, involving Tesla car quick charge ports having been installed at three Polish, two German and one Czech service stations. Another move towards alternative fuels is the start of work on installing charge ports for charging electric cars of all types and CNG/LNG filling stands within the ORLEN chain in Poland and the Bezina chain in the Czech Republic. In the Czech Republic, the number of stations offering such fuels increased to 84. In 2017, PKN ORLEN launched two hydrogen filling stations on the German market, with preparations under way to launch two more on the Czech market.
Pursuant to the provisions of the Personal Data Protection Act of August 29th 1997, PKN ORLEN has adopted and complies with Decision No. 9/2016/DG on personal data protection of March 10th 2016. Moreover, the PKN ORLEN Management Board appointed Data Security Administrator and Deputy Data Security Administrators (Resolution No. 5394/15 of June 24th 2015, Resolution No. 5586/16 of June 6th 2016, and Resolution No. 5918/17 of December 4th 2017), responsible for ensuring compliance with all applicable personal data protection regulations, including protection of customer data and their processing in accordance with generally applicable laws.
In 2017, no legitimate complaints regarding infringement on customers personal data protection or any cases of loss, theft, or unauthorised use of such data were identified at PKN ORLEN or other Group companies*.
*All key subsidiaries in which PKN ORLEN holds an equity interest of 50% or more.