Our products and services are highly valued by both retail and institutional customers. For years, ORLEN has been the leader of the 'Most Valuable Polish Brands' ranking compiled by the Rzeczpospolita daily.
FEEDSTOCK AND PRODUCTS
FEEDSTOCK used in production processes
NON-RENEWABLE FEEDSTOCK
Crude oil
Natural gas
Auxiliary chemicals
RENEWABLE FEEDSTOCK
Water
Esters
Bioethanol
Air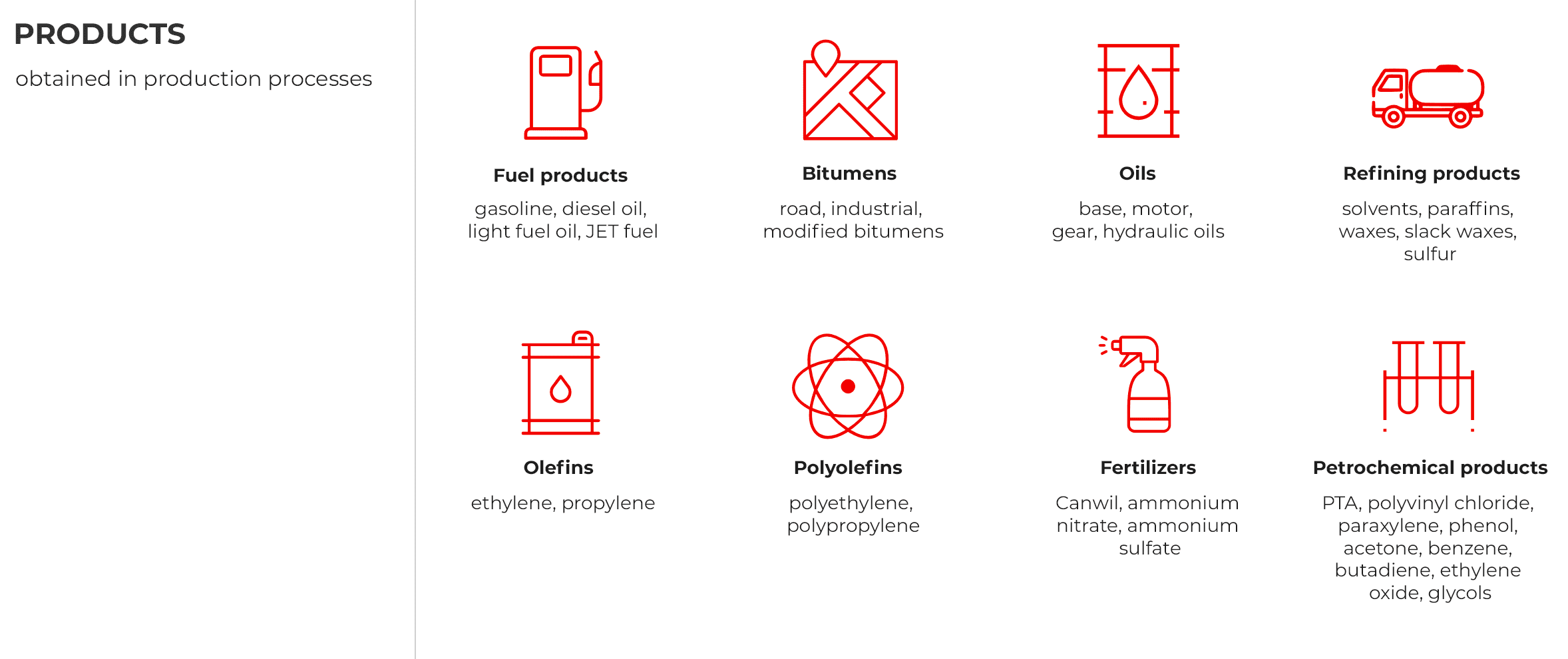 PRODUCTS obtained in production processes
Fuel products gasoline, diesel oil, light fuel oil, JET fuel
Bitumens road, industrial, modified bitumens
Oils base, motor, gear, hydraulic oils
Refining products solvents, paraffins, waxes, slack waxes, sulfur
Olefins ethylene, propylene
Polyolefins polyethylene, polypropylene
Fertilizers Canwil, ammonium nitrate, ammonium sulfate
Petrochemical products PTA, polyvinyl chloride, paraxylene, phenol, acetone, benzene, butadiene, ethylene oxide, glycols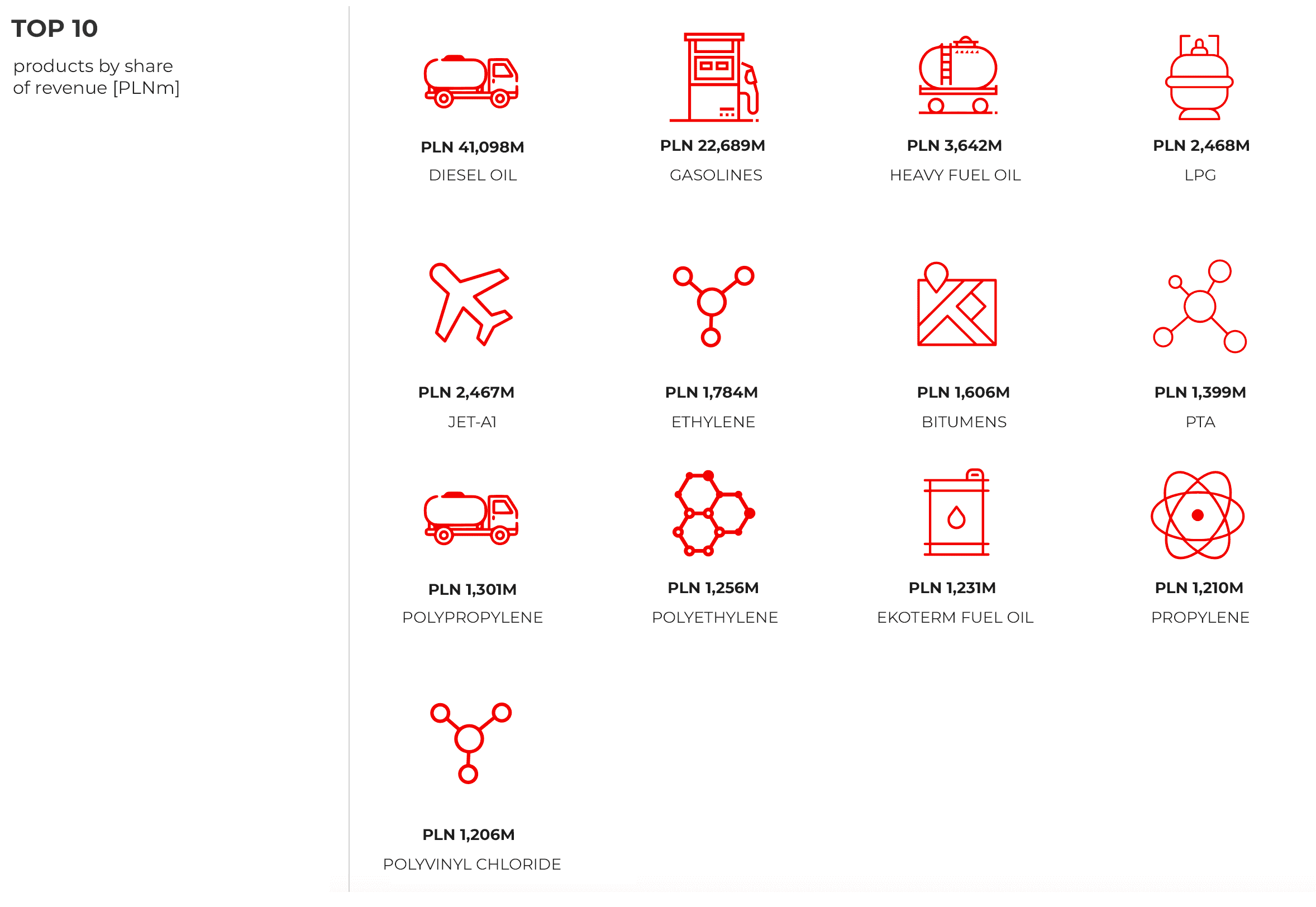 TOP 10 products by share of revenue [PLNm]
MAIN SERVICES
For service stations' customers:
Services available at service stations:
Customer loyalty programmes:
For businesses:
End-to-end waste management, ground and water environment monitoring, environmental protection (documentation, etc.), cleaning of industrial units, full range of occupational health and safety as well as fire safety services.
Complete service station construction services; manufacture and assembly of steel structures.
End-to-end property management.
Personal and property protection, cash-in-transit services, installation and maintenance of technical security systems, monitoring of alarm systems, fuel transport control, safety audits, facility cleaning services.
Railway transport, lease of rail cars and management of rolling stock.
Sale of gas pumps; tank monitoring systems, management systems, automation controls; maintenance and repair of equipment associated with service stations and fuel terminals.
Road transport of fuels and other flammable liquid products.
Bookkeeping services.
Laboratory services.
Mechanical, electric system and automation services.
KEY BRANDS