Financial capital
Financial resources that we currently hold or obtain in the course of our operations and from external sources.
Capital management
With its record-high results, full integration and enhanced efficiency of the operating segments, higher sales of products, launch of new services and investments in new business lines, the ORLEN Group has consolidated its position in the volatile market environment.
To ensure the efficiency of our operations, we use cash flows from operating activities, pursue ambitious investment plans and effectively use external financing to achieve our strategic goals.
Achievements
In 2017, record-high operating profit before depreciation/amortisation (EBITDA) of PLN 11.2bn translated into operating cash flows of PLN 8.1bn, enabling us to allocate PLN 3.9bn to investment projects, pay dividend of PLN 3 per share to the shareholders, and further reduce net debt, by PLN 2.6bn.
---
Free cash flow for 12M17 [PLNbn]

1 Mainly net effect of: income tax paid, elimination of profits of equity-accounted entities, exchange gains/(losses) from operating activities, interest paid, and payment of compensation at Unipetrol.
Operating segments' LIFO-based EBITDA in 2017 [PLNbn]

Capital expenditure by markets and operating segment in 2017 [%]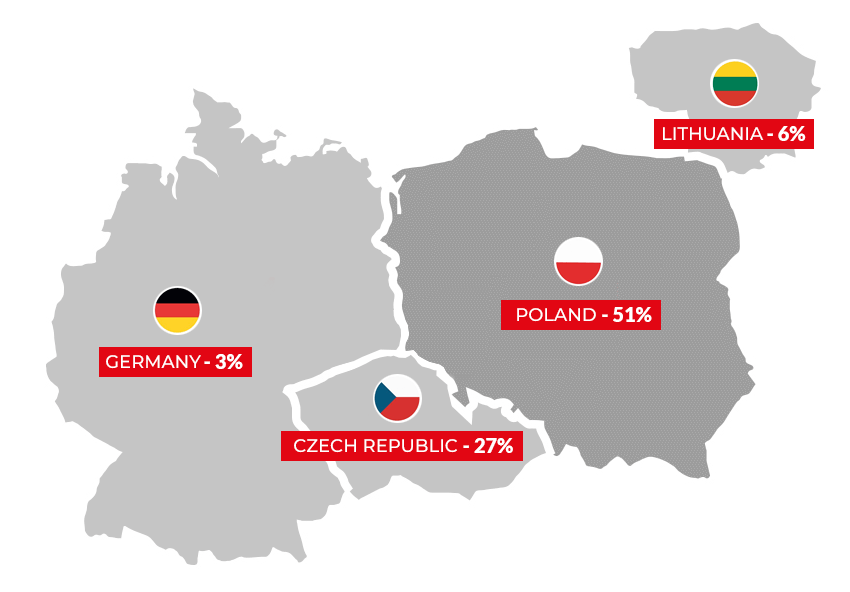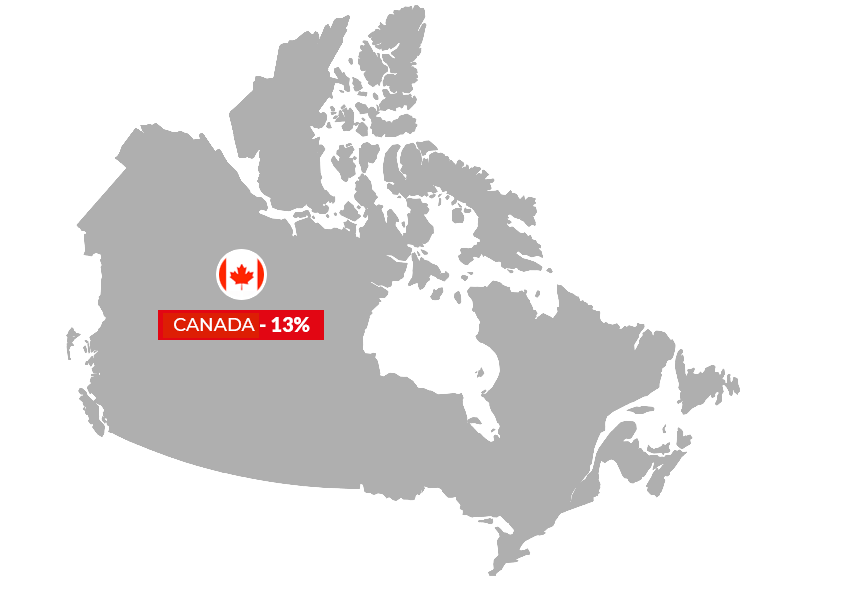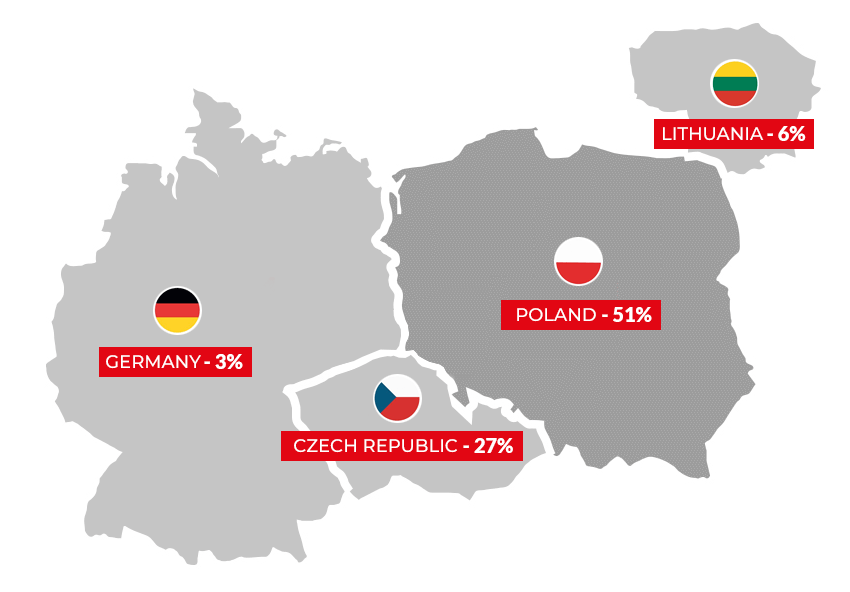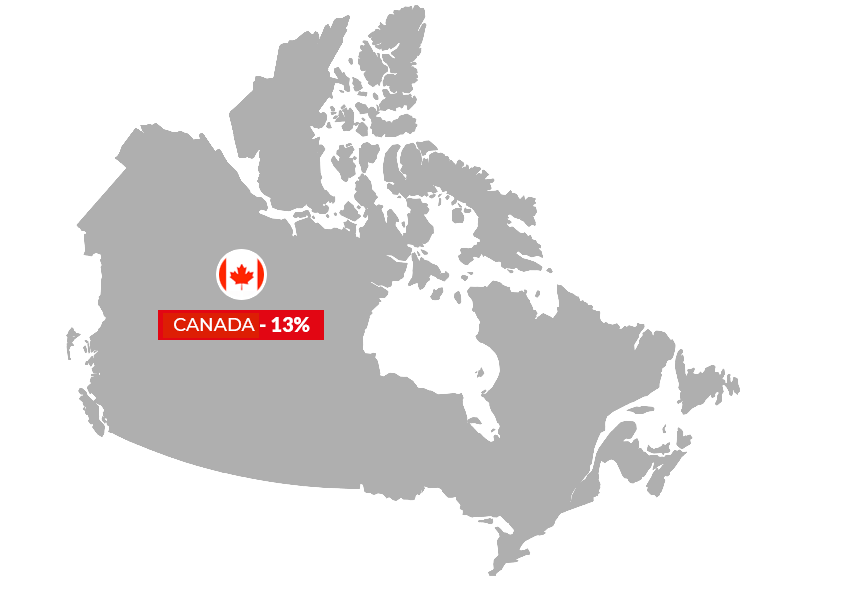 Capital expenditure by markets and operating segment in 2017 [PLNbn]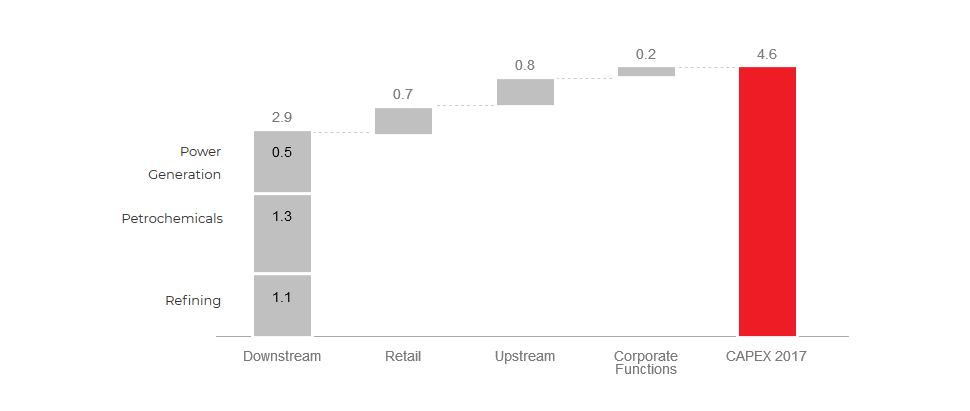 ---
Dividend data:
Dividend paid for 2013: PLN 0.6bn / PLN 1.44 per share.
Dividend paid for 2014: PLN 0.7bn / PLN 1.65 per share.
Dividend paid for 2015: PLN 0.9bn / PLN 2.0 per share.
Dividend paid for 2016: PLN 1.3bn / PLN 3.0 per share
---
Net debt and net financial leverage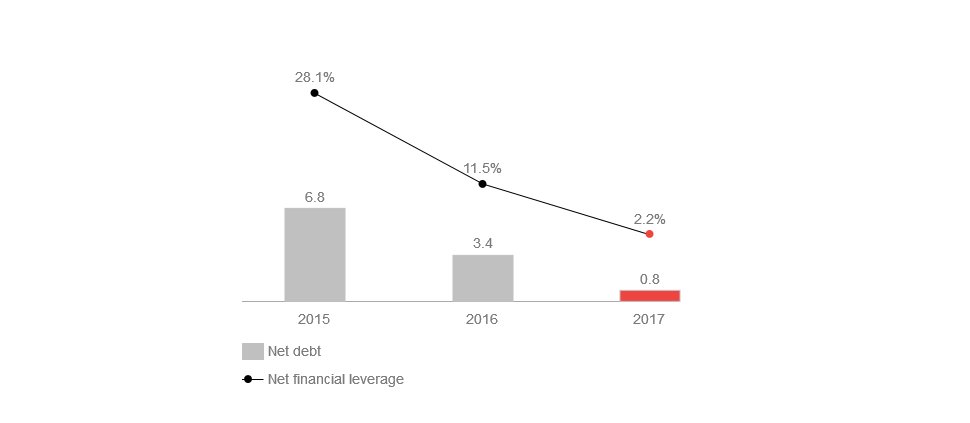 ---
Support activities
Consistent implementation of strategic objectives for 2017–2021:
Integrated assets and value chain.
Strong market position and customer-oriented approach.
Cautious continuation strategy in the Upstream segment.
Safety and the environment.
Diversified sources of funding.
Dividend policy.
Innovations that create value.