Ladies and Gentlemen,
Dear Shareholders,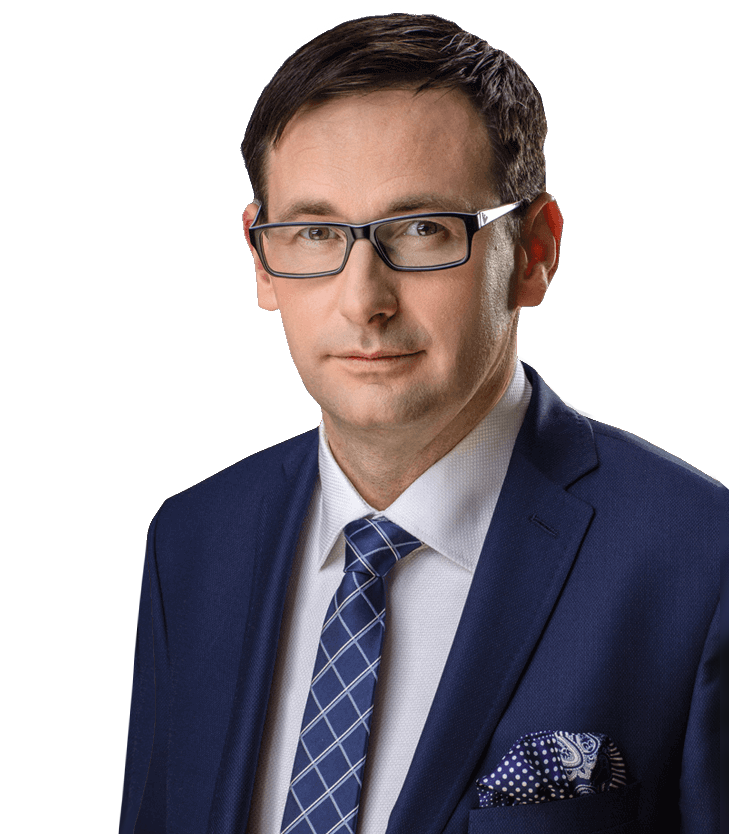 the energy sector, in which the ORLEN Group operates, is particularly susceptible to changes in the macroeconomic, economic and social environment. Therefore, the key challenge facing any manager working in this industry is to bolster their company's position and maintain its competitive edge without compromising its financial condition. The ORLEN Group is braced for the current challenges. However, I believe that what we need to focus on now is fast-tracking those projects that would give the ORLEN Group an impregnable competitive position in Europe, while improving Poland's energy security. This is why we are determined to follow through with the acquisition of LOTOS Group by PKN ORLEN with a view to leveraging the resultant benefits in the interest of both companies involved, their environment and Polish economy as a whole.
New challenges are awaiting us, but it is definitely worth recalling the achievements of the past year, which have provided us with strong foundations to flexibly manage the Group's future development. In 2017, the ORLEN Group once again posted record-high LIFO-based EBITDA of PLN 10.4bn on the back of strong performance delivered by all of its business segments, including the retail segment with its highest ever profit. Last year, the Group recorded oil throughput and sales volumes at historically unprecedented levels. The Group was also assigned its best-on-record rating from Moody's, of Baa2 with a stable outlook, and paid its highest dividend to date, totalling PLN 1.3bn or PLN 3.00 per share.
In 2017, our performance was supported by low oil prices and, consequently, improved downstream margins. These market conditions have only changed in recent months, pushing down margins, but as the spike in oil prices has been driven by temporary factors, they may soon be expected to decline, lifting margins back up. Therefore, the Group should continue to deliver solid performance, further supported by an expected increase in demand for fuels and petrochemicals in the context of fast economic growth.
The retail segment delivered excellent performance in 2017, with the PKN ORLEN chain of modern service stations located across Poland, the Czech Republic, Germany and Lithuania posting total fuel sales of approximately 10bn litres before the year end. The strong retail sales were driven by a number of factors, including effective legislative measures implemented in Poland to curb illegal fuel trade. In the coming periods, we intend to prepare our retail assets for challenges posed by the uptake of electric mobility and develop our retail product and service portfolio to cater to the changing needs of even the most demanding customers.
As for the European downstream sector, it struggled with overcapacity. With demand expected to decline in the coming years, only the most competitive refiners will manage to survive. In 2017, investment projects were continued in the ORLEN Group's downstream segment to enhance the efficiency of our refining assets and extend the value chain, with the ultimate goal of keeping up our competitive power.
The Group was also deeply engaged in work to develop its power generation assets. With the completion of a CCGT unit in Płock, our power generation capacity in Poland will reach 1.6 GW. The Włocławek CCGT plant, thanks to its stable operation, was already able in 2017 to deliver process steam to ANWIL and supply electricity to the Group and the National Power Grid. What is important, more than 1 TWh of electricity was sold to SMEs.
In line with our strategy to gain additional advantages and the Polish government's extensive plans and measures to develop electric mobility, in 2017 the Group initiated a number of pilot projects in that field. Work is currently under way to deploy more than 20 EV charging points along the main transport routes in Poland and at PKN ORLEN's offices in Płock and Warsaw. Similar solutions are also being planned for the Czech market. As regards alternative fuel sales, we are currently testing a hydrogen filling station in Germany and CNG filling stands in the Czech Republic.
The ORLEN Group's crude oil supply policy has remained unchanged. Currently, as in the previous year, crude is supplied under forward contracts with producers from the CIS region and the Persian Gulf. To make up any possible shortfall in supply, spot transactions are concluded, e.g. in October 2017 the first-ever delivery of US crude was made under such contract to the Płock refinery. All decisions on oil supplies to the Group are considered from the economic perspective so as to combine secure deliveries with commercial viability. The same is true for gas supplies–PKN ORLEN has a diverse contract portfolio, and the decisive factor in selecting gas suppliers is the price. In the procurement area, we will seek and explore new opportunities offered by the significant negotiating leverage we would gain through potential consolidation of the Polish oil sector.
In foreign markets, 2017 saw changes that will determine the ORLEN Group's business activities in the coming years. In Lithuania, with the support of both Polish and Lithuanian governments, the long-standing dispute between ORLEN Lietuva and the Lithuanian Railways was finally settled. On the Czech market, in December 2017 a bid was launched to buy up shares in Unipetrol, with the transaction being closed in late February 2018, giving PKN ORLEN an over 94% ownership interest in the Czech company.
On its completion, the commenced the acquisition of LOTOS Group by PKN ORLEN, will naturally determine strategic decisions to be taken in the coming years. As the ORLEN Group has already carried out a vast number of M&A transactions of various scale each strengthening its market position, I hope this extensive experience will considerably contribute to successful completion of the process.
In the coming periods, we will be taking major steps to evaluate, model, and schedule the planned transaction, as well as lay down the details of its execution. I am convinced that, given the current market conditions, it is necessary to create a strong and integrated corporate group, better positioned to compete in international markets and resilient to market fluctuations, by exploiting operational and cost synergies between PKN ORLEN and LOTOS Group. Not only will it give an edge to the business itself, which operates in an extremely demanding environment, but it will also considerably enhance Poland's energy security and help deliver a more comprehensive service portfolio to customers and trading partners alike. We are committed to identifying sources of competitive advantage, while building a modern, innovation- and technology-driven company. I hope the antitrust authorities, which have to approve the transaction, will give the green light for our plans, allowing us to create a strong national conglomerate resembling the ones already established in Hungary, Austria, Spain, and Norway.
Considerable challenges will also be facing our Supervisory Board, whose former and present members I would like to thank for their ongoing support and helpful guidance. Last but not least, I would like to extend my thanks to all ORLEN Group employees for their hard work, which has greatly helped the Group deliver its outstanding financial and operating performance, as well as for their enthusiastic commitment to our new development projects.
Daniel Obajtek
President of the Management Board, Chief Executive Officer,
PKN ORLEN S.A.
Prepared - March 2018